Hey guys!
So I was able to make a pit stop in Sally's for some necessities... But with any visit, I always walk out with more than I originally planned. Oops!
I really just needed some new files and to pick up a bottle of Seche Rebuild (to 'rebuild' your nails) to try out.
But I walked out with these things....
3 different files, Seche Rebuild, Seche Vite, and a detail nail art brush.
Did I mention I also saw some polishes on clearance from a brand I've never really noticed or heard anything about...
Savvy by Femme Couture in Purple Potion, Knightly Armour, Prince Ala Charm
These turned out to be layering polishes. They lay down this fleck/shimmer that is just AMAZING! I used Knightly Armour in two manicures
here
and
here
. Since they were on clearance, they were only $1.99 each. Wowza! If I see another bottle of Knightly Armour on my next visit, I am picking it up without a doubt!
Seche Rebuild
Its too premature to say whether or not this treatment polish works but I do love the light/natural look it gives when you wear it alone. Excuse the crappy iPhone pic.
And just for fun...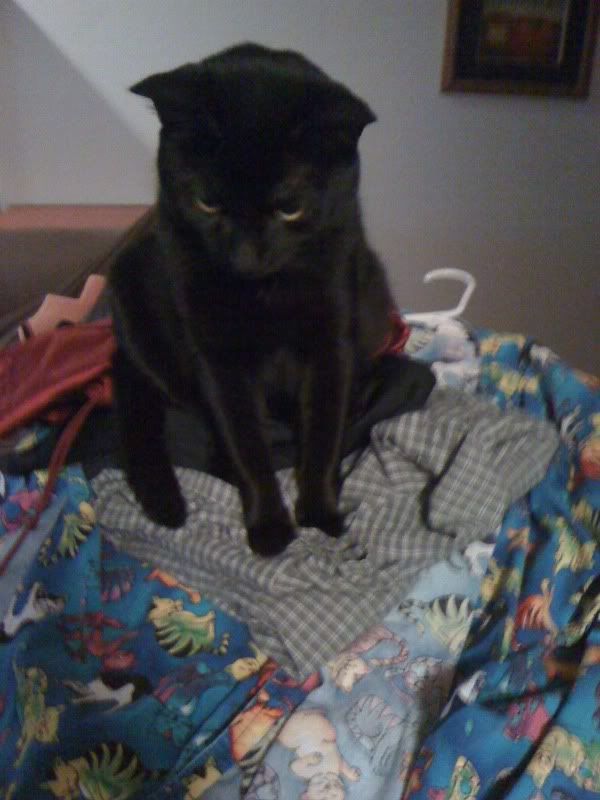 Isn't she adorable? Why do cats like to sit on important stuff? It cute, I will admit.
Anyways, more haul posts to come! But trust me... No more buying. Wallet is screaming at me!